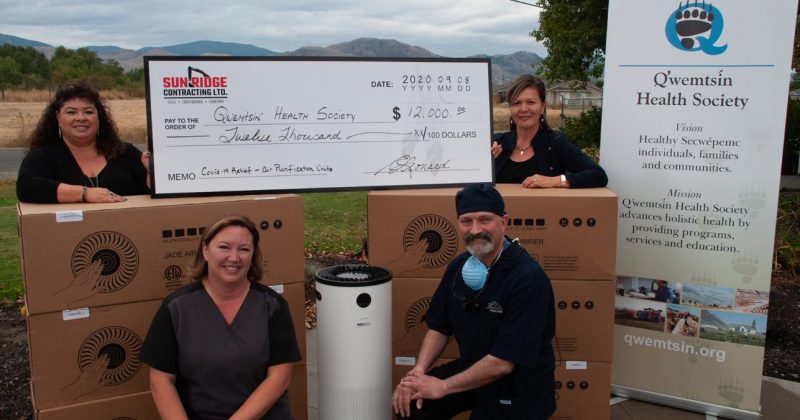 Kukpi7 Rosanne expresses great pride in TteS Band member Carrie Leonard, owner of Sun Ridge Contracting, who generously donated $12,000 to Qwemstin Health Society (QHS).
Carrie is not only a Band member, but a Band member partner, and a Band member entrepreneur.
QHS used the donation to purchase air purifiers for their building. During COVID, better air quality and circulation within the building ensures that staff and members, who both provide and receive services, have the safest possible environment.
Carrie Leonard believes strongly in giving back to her community and her Nation.
Chief Rosanne Casimir stands proud with Carrie in support of all TteS business people. On behalf of all Tk'emlúpsemc, we thank Sun Ridge Corporation.